Blog Home
Balconies and Patios at The Groves at Piney Orchard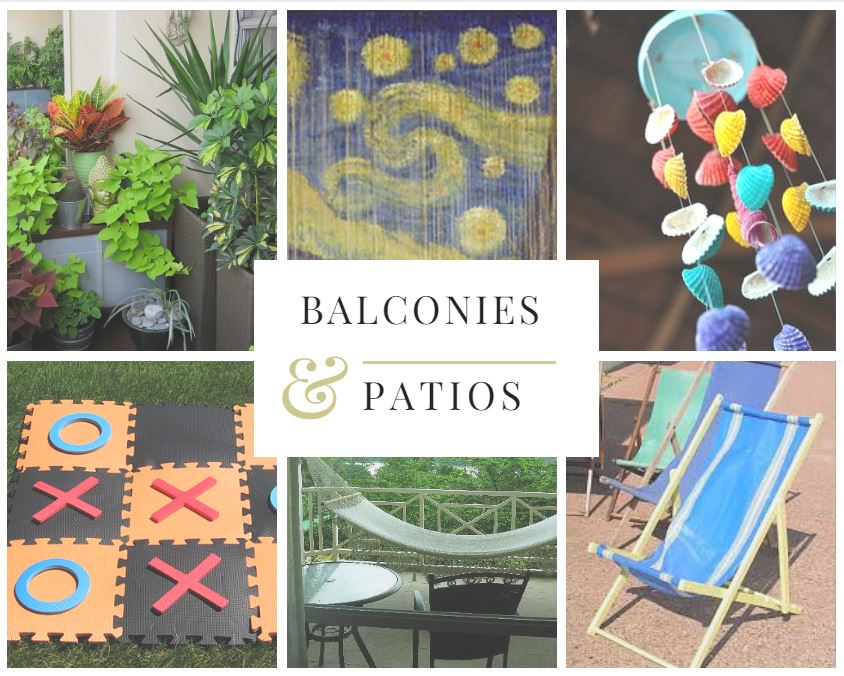 Even if you're not Juliet listening to Romeo's protestations, use one of these fun ideas to liven up your balcony (or patio). The inclusion of a balcony or patio at The Groves at Piney Orchard apartments means members of our apartment community have the perk of bringing a bit of the outdoors into their living space right here in Odenton, MD. With summer coming, we thought it would be fun to share some ideas about ways to take advantage of this extra space.
Seating
Standing on the balcony is good, sitting and sipping a cold drink after a long day is better, and comfortable seating is a must. When it come to seating, choose something that reflects your personality — a couple of deck chairs, a glider rocker, a wicker seat, a hanging swing, or even repurposed furniture piled high with colorful cushions are all great choices. Or, take it a step further and add a hammock so you can stretch out for a nap.
Plants
Add plants to your balcony to induce that outdoors indoor feeling. Adding greenery intensifies the feeling of being outdoors, and if placed strategically, plants can also screen balconies or patios, adding a touch of privacy. Plants can be more than decorative, too. Grow a container herb or salsa garden. Gardening without a Garden has ten ideas to take a look at.
Colors
Your balcony or patio is a great place to add some color to your apartment. Colors can affect our moods, so use bright colors to create energy and playfulness, and cool colors to induce relaxation. Fabrics, flowers, and objects add both color and texture. Some fun ways to add texture with color is by adding braided rugs, bamboo shade blinds, or wicker shelves — get creative! Cushions are another fun way to add splashes of color and texture to your balcony.
Of course, you can always proclaim your love from the balcony too! Let us know in the comments how you have personalized your balcony or patio. Thanks for reading today's post.