Blog Home
Holiday Suggestions for December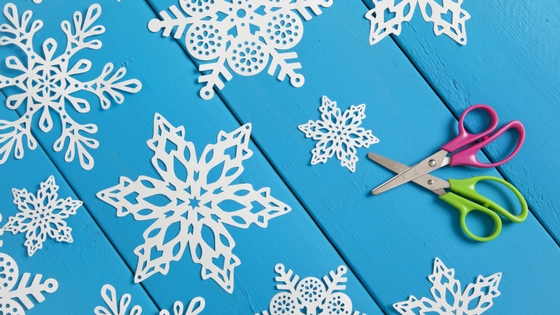 December is a busy month; no doubt about it! However, just in case you have some free time, we're sharing some fun holiday activities you can go at your apartment at The Groves at Piney Orchard as well as some options happening in the greater Odenton, MD area. We hope you find something you will enjoy doing!
Activities to Do in Your Apartment
Make Snowflakes
How to Make 6-Pointed Paper Snowflakes
If you're a little rusty when it comes to making paper snowflakes, this clear, concise tutorial will help you create beautiful snowflakes in 11 illustrated steps. It all begins with a square of paper and a pair of scissors.
3D Paper Snowflakes with directions from Wikihow
These snowflakes take the fold, cut, and unfold concept a step further. With a little more work you can have a 3D masterpiece. Make various sizes of snowflakes to hang in your windows or from the ceiling.
Watch a Holiday Movie
Elf (2003) — Comedy, Family
"After inadvertently wreaking havoc on the elf community due to his ungainly size, a man raised as an elf at the North Pole is sent to the U.S. in search of his true identity."
A Charlie Brown Christmas (1965) — Animation, Comedy, Family
"Repelled by the commercialism he sees around him, Charlie Brown tries to find the true meaning of Christmas."
It's a Wonderful Life (1946) — Drama, Family, Fantasy
"An angel helps a compassionate but despairingly frustrated businessman by showing what life would have been like if he never existed."
Play Games
This classic game is made even more fun by playing it with holiday music. If holiday music is common in your home and with your family and friends, then this will be a fun and maybe competitive game. It's a great game to play after eating or when people want to have some downtime. Divide up into two teams and whoever guesses the correct song title first, gets a point. To learn more and for a list of some great holiday songs, visit the link above from Play. Party. Plan.
Do you love to play Scattergories? Then this is the game for you! It's fun to play with any size of group and takes some creativity and brain-power. Click on the link for some great suggestions to get the game started or come up with your own prompts!
Out on the Town
Head out for that winter favorite, ice skating! Public skating at the Piney Orchard Ice Arena is open now. The arena offers skating lessons, a hockey league, as well as open skate time.
Public Skating Prices:
— Admission: $8.00
— Skate Rental: $4.00
The Piney Orchard Ice Arena is about a 6 minute drive from Fieldstone Farm Apartments.
From the website: "Downtown Annapolis Partnership proudly presents Midnight Madness—an Historic Downtown Annapolis holiday tradition that encompasses the charm and character of our most beloved memories of Norman Rockwell and Charles Dickens. We will adorn the streets and participating storefronts with holiday decorations, trees, garland, snowflakes, bows and lights to create a Downtown Winter Wonderland. Residents and visitors are invited to stroll along Main Street, West Street, Maryland Avenue, State Circle and Dock Street from 6PM until Midnight to support our local businesses. When we Shop Local, we reinvest in our community and help our downtown businesses thrive."
The Midnight Madness venue is about 34 minutes from Fieldstone Farm Apartments.
From the website: "Don't miss this spectacular drive-through holiday lights show beside the Chesapeake Bay. The event features dozens of animated and stationary displays. Rates available for cars, vans, buses."
The venue for Lights on the Bay is about a 40 minute drive from Fieldstone Farm Apartments.
Thanks for reading today's post! We want to wish everyone happy holidays! We'll be back next year with more holiday tips; DIY projects; apartment living helps; and book, movie, and restaurant recommendations. We'll see you then.