Blog Home
Host a Halloween Movie Marathon in October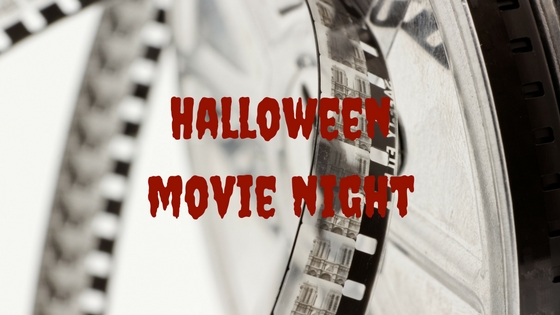 The Groves at Piney Orchard Blog has everything you need to throw your own Halloween-themed movie marathon sometime this month. Movie marathoning is difficult work. You need the right snacks, seating, and movies to keep yourself energized and relaxed during your marathon. Invite some friends over, pick your movies, and hold a movie marathon at your apartment before the month is through!
Snacks
If you're going to be spending a day watching movies, you'll need plenty of snacks to help sustain you through four or more hours of movie marathoning. Provide plenty of popcorn, drinks, and more for your guests. We recommend having healthy snacks thrown in with your standard movie junk food. Apple slices, string cheese, granola bars, and a veggie tray are all great healthy options to include. Be sure to include some Halloween treats as well to make it extra relevant to the season. We like these ideas for easy Halloween treats from everyday food from Martha Stewart.
Comfort
You'll be sitting for a long time. Provide plenty of comfy pillows and blankets for your guests to use while you're watching movies. Make sure that you have plenty of space in your living room for your guests to stretch out during the movie. Once the movie is over, give your friends a ten- or twenty-minute break to stretch their legs, go to the bathroom, and talk. This will help everyone stay awake and alert through all the movies.
Movies
Young Frankenstein (1974)
An American grandson of the infamous scientist, struggling to prove that he is not as insane as people believe, is invited to Transylvania, where he discovers the process that reanimates a dead body. Directed by Mel Brooks; Stars Gene Wilder, Madeline Kahn, Marty Feldman, and Peter Boyle.
Little Shop of Horrors (1986)
A nerdy florist finds his chance for success and romance with the help of a giant man-eating plant who demands to be fed. Directed by Frank Oz; Stars Rick Moranis, Ellen Greene, Vincent Gardenia, Levi Stubbs.
Corpse Bride (2005)
When a shy groom practices his wedding vows in the inadvertent presence of a deceased young woman, she rises from the grave assuming he has married her. Directed by Tim Burton, Mike Johnson; Stars Johnny Depp, Helena Bonham Carter, Emily Watson, Tracey Ullman
Of course, if a Halloween movie marathon simply isn't your thing, head on out to your favorite theater in Odenton, MD and catch what's currently playing on the big screen. Movie Insider has the info about the latest movies.
What are your favorite Halloween movies? Let us know in the comments! Happy Halloween to everyone at The Groves at Piney Orchard!