Blog Home
Hosting Summer Guests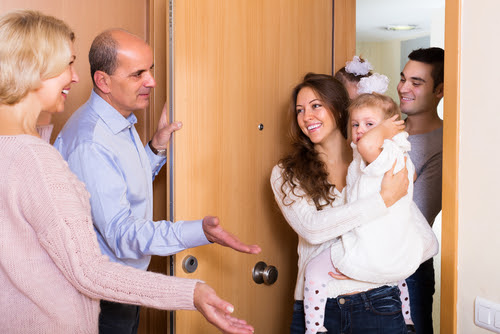 Chances are that sometime this summer you may receive a text or phone call from a close friend or relative asking if they can stay overnight at your apartment at The Groves at Piney Orchard. If that's the case, you're in luck because we've put together some tips for you to help make guests feel at home during their visit to Odenton, MD.
Warm Welcome
A warm welcome sets the tone for your guest's entire visit. Something as simple as fresh flowers sends a message that you are glad they are in your home. Put together a welcome basket and include things like a flashlight, snacks, water bottles, your guest WiFi password, a portable charging stick, mints, and travel-sized toiletries.
Comfy Bed
Whether you have a dedicated guest room or a pull-out sofa sleeper, make your guest's bed as comfortable as possible. A foam mattress pad can go a long way in helping out in this endeavor. Spring for luxurious cotton sheets with a high thread count. Make sure a fan and an extra blanket are easily accessible in case your guest gets too hot or takes a chill.
Privacy
Clear out a drawer or a cupboard so your guest will have a place for their things; even a hook over a door can provide a place to hang things up. Let your guests know what time you are typically up and about, especially if they will be on an air mattress in the living room. Let them know if it's okay to use a bedroom for changing in (much easier than in a bathroom), and let them know it's fine for them to follow their own schedule.
Food
Plan to take your guest out for a meal while they are with you — opt for a local place rather than a chain restaurant. Stock up on easy make-it-yourself options for breakfast and lunch, and let your guests know what's available for them to eat.
Please share your ideas about hosting guests in the comments. How do you make them feel at home? Thanks for reading our blog post today!