Blog Home
Summer Reads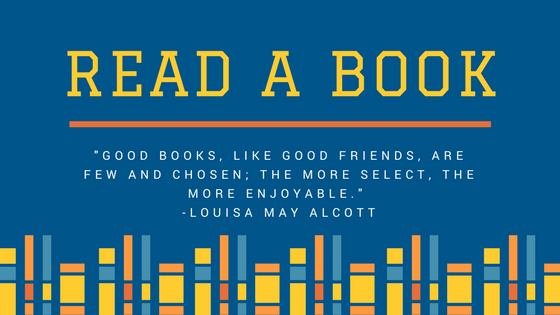 Here at The Groves at Piney Orchard in Odenton, MD we are knee-deep into summer. For many residents of our apartment community summer reading is an important tradition, and in today's post, we have some suggested genres to diversify your reading list.
Many readers like their history with a side of fiction. We like this list of Historical Fiction novels, from war remembrances, to missionaries in the 1960s, to ancient Rome; this list has it all.
Read a banned book. It may make you feel slightly naughty to read something that was once deemed unsuitable for public consumption. Here's a list of banned and challenged books to choose from — you may be surprised by some of the titles on the list!
Coming of age is a topic that is often addressed in novels and there are some rather remarkable stories in print that may tug at your heartstrings, cause you to cringe at remembered experiences, or make you laugh in delight.
We all need advice, or self help, and we should have at least one type of non-fiction book on this list, right? Reading something from this list of self-help books can give you the boost you need.
When you head to the public library, ask the librarian to recommend a book — or refer to this list of books recommended by librarians; they know what's popular and great to read.
Memoirs are a fascinating way to learn about someone's life. Often they are more interesting than fiction may be.
Fairy tales are the perfect way to read away time on a lazy weekend. Curl up in the comfort of your apartment and let one of these books take you to a kingdom far, far away.
You've seen the movie, but have you read the book? Generally speaking the book is better than the movie, so re-live a favorite movie by reading all the details they couldn't fit in. We'll get you started with these books that were made into movies.
An immigrant story is a good way to educate yourself on and gain sympathy for some of the realities of the immigrant experience from past and present perspectives.
Check out Goodreads.com for book reviews, then head on over to your favorite bookstore, local library, or jump online to stock up on books to read this summer. Please share your favorite titles in the comments to give us all new read suggestions.