Blog Home
Thanksgiving Ideas in November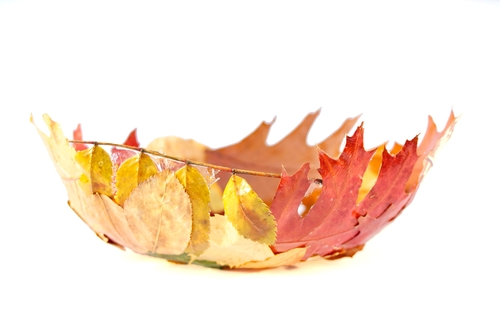 Thanksgiving is coming up this month, and The Groves at Piney Orchards has a cornucopia of Thanksgiving-related ideas for celebrating the holiday at your apartment here in Odenton, MD. Read on for more.
Make a Thankful Tree
This is a fun tradition to remind ourselves to be Thankful all month long. We found several versions to choose from:
Thankful Tree from The Happy Housewife
Thankful Tree Printable from Landeelu
For something a little different, try one of these crafts:
Make your preparations for Thanksgiving dinner the star of your home decorating by copying some of the ideas in this beautiful setup. Use butcher paper and paint for the table runner. Make it extra long so you can paint "give thanks" on the bit hanging over the end of the table's short side. Then, put together a short flower arrangement, bust out your best dishes, and add some warm-toned napkins and mini white pumpkins for the place settings. It will make your guests feel like they're dining like fall harvest royalty!
The pumpkin is a classic fall icon and the Ella Claire blog has curated a beautiful aesthetic for using large and mini orange and white pumpkins. Just find some pumpkins, tall candles, leaves, and other greenery to adorn your table with. Put them on top of a cream or brown strip of burlap, or another type of cloth, for a classy way to dress up your table.
This unique bowl made from autumn leaves is perfect to hold after-dinner mints and candies. Put it on a sideboard or counter in your apartment.
Thanksgiving Books & Movies
Thanksgiving: The True Story by Penny Colman
"In her signature narrative nonfiction style, Penny Colman paints a fascinating picture of this cherished American holiday. She examines numerous Thanksgiving claims which were antecedents to the national holiday we celebrate today, raises the turkey question—does everyone eat turkey on Thanksgiving?—and shows Sarah Josepha Hale's instrumental role in establishing the holiday. Get ready to delve into the rich past of Thanksgiving in an enlightening history that uncovers the true story."
"Ed O'Neill (of ABC's Modern Family and Married with Children) stars in this 1991 comedy about a meat-and-potatoes construction worker's attempt to stay firmly ensconced in his girlfriend's good graces -- by retrieving her preppy son from boarding school in time for Thanksgiving."
Gaming
Did you know that the week of Thanksgiving is National Games and Puzzles Week? According to an article from Schoolyard, "The most important thing to keep in mind is that these games should require more than one person to play. This week is about gathering together and collaborating in games." So pull out those old favorite games or play something new for a few hours.
However or wherever you celebrate this year, we want to wish everyone at our apartment community a happy Thanksgiving. Thanks for reading today's blog post.